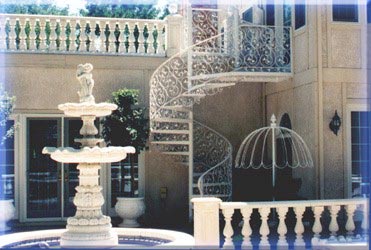 At Fair Oaks Iron, our mission is to build the finest quality stairs in an atmosphere of teamwork, efficiency, and attention to detail. We pride our company on being creative and innovative. We are unique as a builder of stairs, which enables us to build your stairways with consistent excellence.
In the spiral stair industry today, many stair builders cut corners in order to build stairs at the lowest possible cost. At Fair Oaks Iron, we have a different philosophy. By building stairways with quality features in design and construction, we produce a product which appeals to the discerning clients who insist that both quality and value are achieved.

We take pride in working towards the creation of spiral stairways and distinctive ironwork which reflects both your own and your home's character and style. You can be confident that our outstanding reputation for honesty and integrity will make purchasing your spiral stairway an enjoyable experience.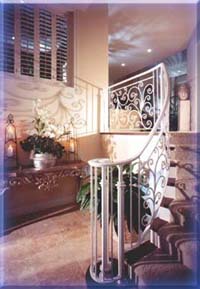 Distinctive Ironwork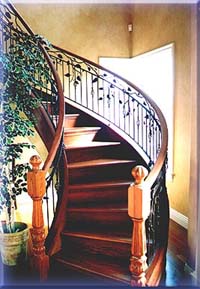 Circular Vine and Leaf
From our clients. . .
"How pleased we are with the spiral stair case you manufactured and installed for us. . .Our clients can't say enough about the look and quality." -- David Starck, Architect - SKW & Associates
"Our heartfelt thanks for the beautiful design and effort that you put into our railing! It was such a pleasure to work with you all." -- The Marshall Family